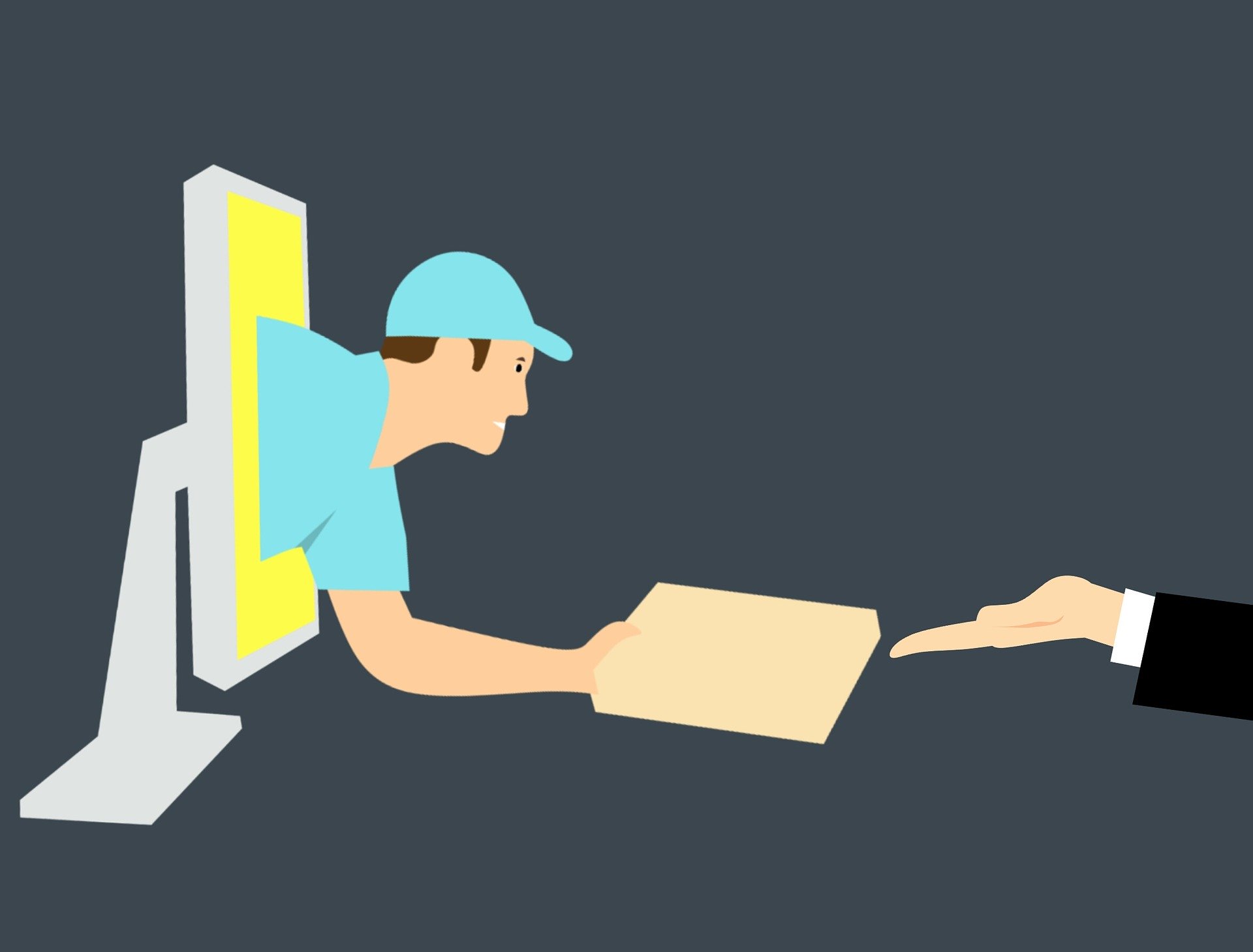 If you've ever been interested in selling products online, the term "dropshipping" may sound a bit familiar to you. If there's one place we'd want to be right now especially at the height of the Covid19 pandemic, it's at home with our family. Due to COVID-19 restrictions and worldwide lockdowns, work from home has become an apparent trend globally. May individuals especially those who have started their businesses online have turned to dropshipping. This is because working from home gives a lot of business owners' flexibility, new time-management skills, and a work-life balance that working in an in-office 9-5 job can't give them. But what does dropshipping truly mean? Why do we hear a lot about it? Our dropshipping guide will walk you through the basics of the business model that you can try for yourself.
In a more simplified term, dropshipping is a business model that allows an entrepreneur to start an online business and sell products to their customers without ever having to deal with stocking the items themselves. In dropshipping, a third party is greatly involved and is tasked to ship the item directly to the customer. When a dropshipping store sells a product, it purchases the item from a third party and the latter will take care of the shipping and handling of the items.
Basic Dropshipping Guide: Why Dropshipping is a Convenient Business Model
What entrepreneurs like about dropshipping is that the business model saves them a significant amount of money. Before dropshipping was created, entrepreneurs have to spend money on inventory before they can start selling. With dropshipping, it reduces the amount of time, money, and gives businesses an accessible way to connect with their customers without the need to stockpile inventory.
When a customer orders a product from your business and a dropshipper is involved, you then pass the order and customer information along to your dropshipper. Once the dropshipper receives the order, you will then be charged a price for the product sold (usually wholesale) plus a shipping fee. They then package the goods and ship them directly to the customer.
The Advantages and Pitfalls of Dropshipping
Just like a traditional retail business, dropshipping also has its advantages and disadvantages. Dropshipping eliminates the need to keep inventory on hand and freeing your business from having to maintain your own warehouse to store your products. It also allows you to offer items to your customers that would be normally impossible to ship to your location's limitations (e.g. perishables and large goods).
Packaging, shipping, and fulfillment is a huge logistical headache for many business owners. If you want to take your business to a more comfortable and convenient route, dropshipping is the way to go. You no longer have to deal with the entire physical process of packaging and shipping your goods.
Advantages of Dropshipping
No need for capital to get started
The convenience of working anywhere
Scalability
Endless Selection of Products
With the advantages, comes the disadvantages as well. The business model of dropshipping sounds appealing to everyone and that's exactly what the biggest drawback is. Since the barrier to entry for dropshipping is low, this means that if you're using the same dropshippers as everyone else, you're entering a market with very high competition. In this case, you are not just competing for the sale itself but for the search engine and AdWords to get people to your website and convert them into customers.
The Pitfalls of Dropshipping
Low-profit margins because of its high competition
High risk as all physical aspects of the business is out of your control
Slower shipping times as you don't manage your own logistics
Expect the competition to be fierce in the realm of dropshipping amongst the eCommerce merchants. What else can you expect? Well, always consider quality. The product quality of overseas manufacturers can be hit-or-miss. You can't truly know the quality of the product you're selling without validating it yourself. Order the product and have it sent to yourself first. Verify that you're satisfied with the order as manufacturing houses may try to skimp on the packaging to save costs, update a key material for a cheaper option, or may have a faulty quality control process.
How to Maximize Your Chances of Success
If you're ready to take the plunge and give dropshipping a try, there are a few guidelines you can follow to increase your chances of long-term success. First, though dropshipping requires zero capital to get started, you shouldn't treat it as a risk-free business. You still have to spend a lot of time building your website and outsourcing the right dropshippers.
Take time to properly research what you're going to sell, the niche competition, and how you're going to acquire customers. Dropshipping success is also about identifying a specific niche and curating products like a pro. Make sure the products you're selling is a good fit for your niche audience and your brand.
After building your list of prospective dropshippers, think like a customer and perform test orders. This will give you the perspective about the unboxing experience, product quality, and how long do each order takes to arrive. This can help you narrow down the potential dropshippers and validate the ones that provide good customer experience.
Conclusion:
Your work is far from over. Even though a third party does almost all the work to get your products to your customers, you have to know how to successfully run your business. Continue to update your website and make it user-friendly. No one wants to deal with a website that looks spammy and hard to navigate. Work on creating high-quality content and SEO to bring in traffic from potential customers.
Last but not least, no one wants a lousy customer service. Always be attentive in answering emails and product inquiries. Also, refine your ads and run contests to keep your customers engaged. Hope our Dropshipping guide help you create an empire in the near future. This dropshipping guide just shows the basics of the business but this will help you on your fresh start. Besides this, to limit risk, always make sure to use a Drop Shipping Agreement when you start dropshipping.