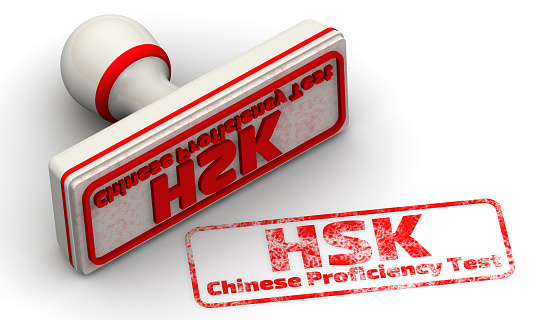 Learning a new language isn't easy. If you're a traveler and is in constant worry that the locals to a country you're visiting might find you intimidating because you can't speak their language, it's time for you to do something about it. If you're into an industry that requires you to learn the Chinese language, it would be better to study it as your second language. If you're someone preparing to take the Hanyu Shuiping Kaoshi (HSK) exam for university or employment requirement, you've come to the right place.
Let's talk about learning the Chinese language!
HSK Exam Preparation: Simple Tips to Learn the Chinese Language
The Chinese language is what they call a tonal language. This is because people use 4 different tones. It has a well-defined set of characters and has a simple grammar system with no conjugation. In general, mastering the 1,000 characters of the Chinese language is enough for you to handle yourself in daily conversation, both in and out of a professional context.
To make a comparison with another widely spoken language, the English language uses 26-letters Latin alphabet while the Chinese language has no alphabet. However, the Chinese language uses a set of 214 strokes (or radicals) which makes it possible to find a word in a dictionary and to write the characters.
The pronunciation of Mandarin Chinese is helped by pinyin. Pinyin is a way to write Chinese using Latin characters. Thanks to the pinyin system, speaking Chinese easily is now possible. Mandarin Chinese should not be confused with Cantonese Chinese. Cantonese Chinese is considered a different language and is spoken mostly in Southern China (Hong Kong, Guangdong).

The HSK Exam Survival Packages You Can Make Use Today
The HSK or Hanyu Shuiping Kaoshi (Hànyǔ Shuǐpíng Kǎoshì, 汉语 水平 考试) word list is the name for the international Chinese standard test. HSK exam is to assess how well someone has mastered the Chinese language. It is also known as the "Chinese TOEFL".
If you're looking for the right resources that can help you prepare for your HSK exam and mastery of the Chinese language, we have the right tools for you.
We provide the following resources for:
HSK Vocabularies with all HSK Chinese characters, Pinyin, English explanation.
The following resources are a complete HSK Chinese characters list with all the words and vocabulary you need to master and are the most relevant learning tools to learn the language. These include radicals, words, and characters. It's very important to familiarize the right vocabulary.
One of the most highly efficient methods to learn a new language is by using flashcards. We provide flashcards for each character for your reference.
HSK Flashcards
HSK Official Test Exam(s)
HSK Practicing example sentences
HSK Pinyin Pronunciation
HSK Chinese Character Radicals explained
HSK Checklist
HSK Registration form
HSK Official Test Exam(s) Sheets
Below are resources that can greatly help you understand better the question types and general format for the HSK test:
HSK Practicing Example Sentences
A very easy to use practicing tool to in order to put the words in perspective, by getting to know easy to use sentences made out of other HSK words will enable you to improve your reading skills.

HSK Pinyin Pronunciation
This HSK Pinyin pronunciation chart will explain to you how to pronounce the Pinyin Chinese characters.
HSK List of All Chinese Radicals
This template explores all Chinese radicals and explains their meaning.

HSK Checklist
The basic steps to follow to start doing your exam.

HSK Registration form
The standard registration form you need to fill in once you start with HSK.
Facts and statistics about Mandarin Chinese
Over one billion people speak standard Mandarin Chinese worldwide (Putonghua)
4 tones apply to all or part of the syllables
214 strokes make up Chinese characters
400 syllables are enough to pronounce the words
Over 1.000 characters are necessary to speak fluently
Over 5.000 characters are necessary to understand 100%
Try out our online free and premium educational learning templates now!