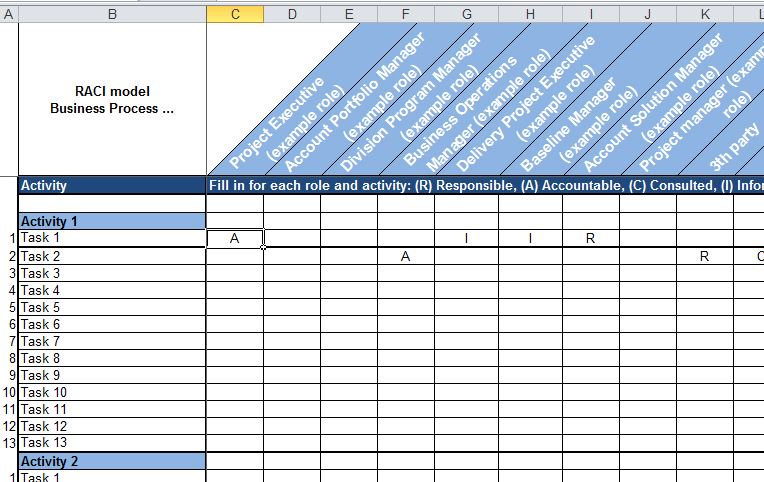 A responsibility assignment matrix also known as RACI matrix,describes the participation by various roles in completing tasks or deliverables for a project or business process. RACI stands for:
R = Responsible:Those who do the work to achieve the task.
A = Accountable:The one answerable for the correct and thorough completion of the deliverable or task.
C = Consulted:Those whose opinions are sought. They are sometimes called "Subject Area Experts"
I = Informed: Those that need to be updated about the progress. Mostly stakeholders.
It is used often in projects and is well known in Prince2, a project methodology. There are many variations of the RACI matrix: PASCI, RASCI, RASI, RACIQ,  RACI-VS, CAIRO etc. Itespecially useful in clarifying roles and responsibilities in projects and processes. Ensuring everything is transparent.
So how do you create and use a RACI model? Check the video below:
https://www.youtube.com/watch?v=qsPu1b8lcRQ
And of course we have a ready to go template to speed up project deliveries. This template is created in Microsoft Excel and can be easily be adjusted to your needs.
View RACI template